Sales/General:
+44 (0) 203 086 9820
Technical Support:
+44 (0) 7718 607 409
Email:
sales@autotaps.com
Mon - Friday | 9am - 6pm
Saturday - Sunday - Closed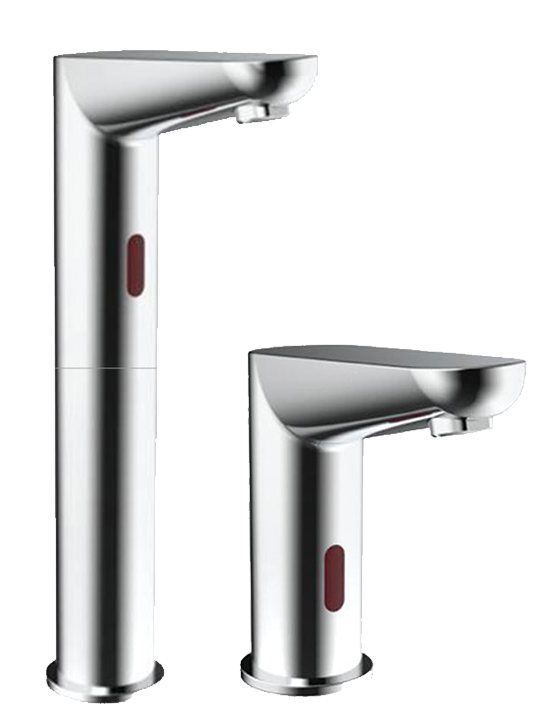 DECK-MOUNTED INSTALLATION
Deck-mounted designs are mounted/installed on a worktop or on a sink that will bring elegance to any environment.
INFRARED SENSOR ACTIVATION
Front-facing 'active' infrared sensor activation, with response time of less than 1 second.
SENSOR REMOTE CONTROL
Some parameters (sensor distance, run/purge time) can be adjusted on the sensor to maximize the features of this sensor tap model.
SOLID CHROME-PLATED BRASS
Solid outer-shell brass material, plated in chrome that will suit any interior décor and installation
More Details
Our Areas of Expertise
Our sensor products have been installed in several sectors for both commercial and domestic applications.
Home/Domestic
Autotaps is proud to introduce a brand new affordable, reliable and hygienic infrared electronic tap designs for domestic applications.
Public/Commercial
Sustainability principles are lowering energy costs, creating environments less prone to the spread of infection, and reducing the carbon footprint of health facilities.
Hospital/Healthcare
Hospitals and Healthcare facilities are discovering sustainable ways to reduce the transmission rates of infections, as well as lowering energy costs.
School/Institutions
The high cost of energy and operations, coupled with increasing environmental consciousness, has elevated the importance of green design for schools and institutions.
Product Showcase
Automatic sensor taps, soap dispenser, wall mounted and deck mounted automatic taps for commercial and domestic applications